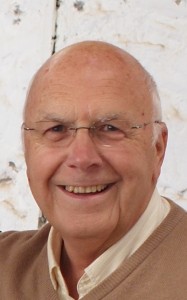 Sammy Spence
As most of you already know Sammy stepped down as Chairman of the Club at the last AGM.
The Club would like to thank Sammy and Gloria for their commitment to the Club since it started and wish them well in their "retirement"
We hope they will still enjoy the fellowship of the club and share their experiences with those who have taken over the running of the Club to the benefit of all.
Lisburn City Old Vehicle Club was formed in 2012 and caters for all descriptions of classic vehicles manufactured up to 1990.  The Club meets on the third Tuesday of the month, in Lower Maze Community Hall, Halftown Road, Lisburn at 7.30pm.  If you have an interest in classic vehicles, you are more than welcome to attend.  During the summer months (April to August) we usually organise an event or run on the third Tuesday.  We attend major organised shows and take part in the organisation of local civic events such as The Mayor's Parade and the annual Ulster Grand Prix Classic Car and Motorcycle Run, organised in conjunction with Lisburn and Castlereagh City Council.
We publish a Club Newsletter, The Lisburn Oily Rag four times a year and welcome articles, photos and other information for inclusion in the magazine.  We aim to build a written record of the activities and interests of the members and to reflect on the history of classic vehicles in the local community.
Check out our Calendar and Coming Events pages for details of Club and other interesting events.